USAE's Safety Stars Emphasis Program launched recently with the Baseball Cap Recognition Award. The award is meant to encourage employees to focus on continual improvement of USAE's Safety and Health Program by making safety suggestions, showing consistently excellent safety practices, and encouraging co-workers to improve their safety performance.
The Baseball Cap Recognition Award program recognizes employees on a project site, or corporate offices, for demonstrating a commitment to safety. Awardees of this safety initiative are honored with a special logo printed baseball cap designating them as "Safety Stars".
Congratulations to our Safety Stars
The first awardee is LeNina Bennerson, a team leader for the SES-USA JV project at the former Sunflower Army Ammunition Plant.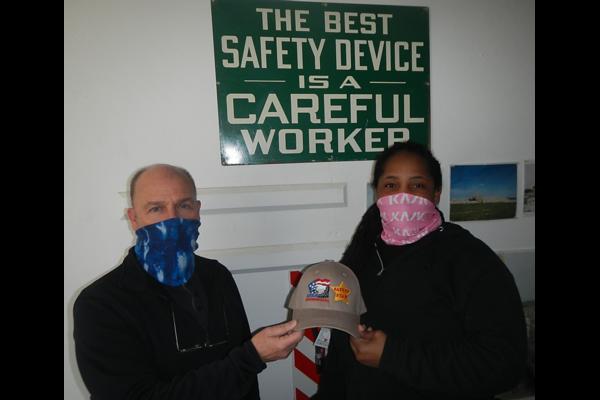 USAE Site Manager Rick Arsenault presents Team Leader LeNina Bennerson (right) a Safety Star ballcap for identifying and removing hazards from the work site and ensuring a safe environment while performing concrete cutting operations.
The second Safety Star awardee is Urayoan Silva, a UXO Technician II/III at USAE's project at Vieques, Puerto Rico.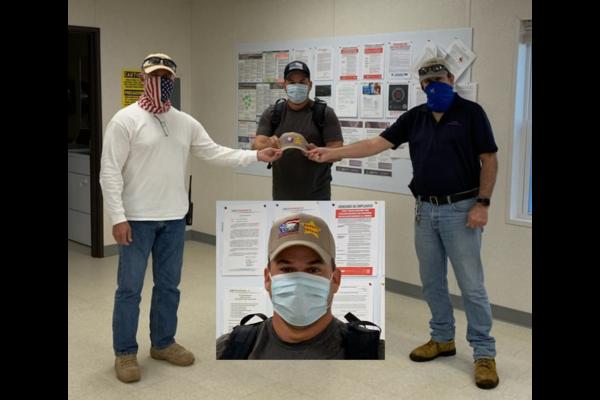 John Carpenter, UXOSO and Bob Hannan, Site Manager present Urayoan Silva (center, inset) a Safety Star ballcap. He regularly contributes safety suggestions, and volunteers to read the daily safety briefing in Spanish to ensure local workers fully understand the importance of safety.